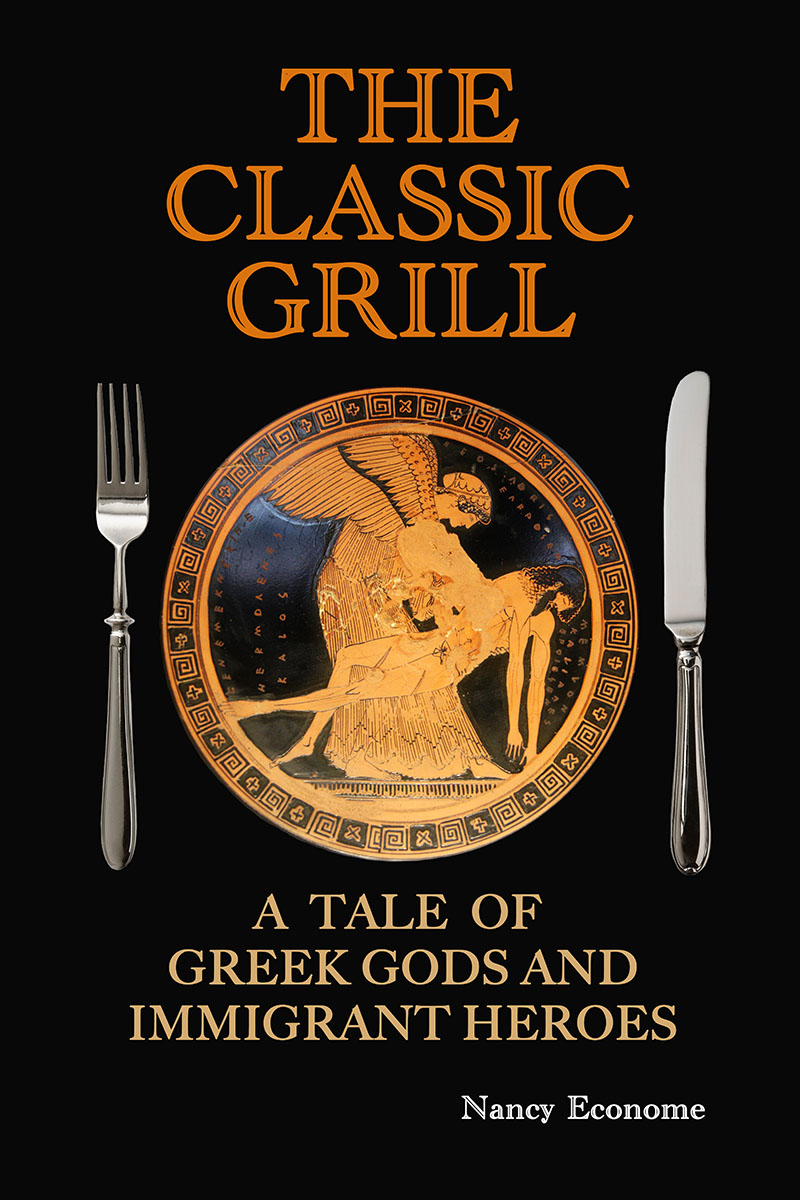 THE CLASSIC GRILL
A TALE OF GREEK GODS AND IMMIGRANT HEROES
A Novel by Nancy Econome
A successful Greek-owned restaurant, The Classic Grill, located in Vallejo, California, is the stage for a tale of family struggle, ethnic discrimination, sexual identity and the impact of World War II. A family in turmoil and a world at war. Can the Pappayannis family survive?
Greek immigrant Achilles Pappayannis dreams big. He owns a successful diner – but that is not enough. Amidst fierce anti-immigrant discrimination, Achilles is determined to create a restaurant chain and believes his secret for success is his oldest son Demo.
Achilles is outraged to learn Demo quit school to pursue ancient Greek drama and suspects Demo is gay. George loves the restaurant business but Achilles rejects him as the unimportant second son. Resilient mother Chrisoula is conflicted as her family crumbles before her eyes.
Will the Pappayannis family survive the immigrant prejudice in their town? Will Achilles open his heart and accept his sons and their American dreams? Is it too late to save the family and The Classic Grill?